The SDI Open Water Scuba Diver Instructor (OWSDI) course is designed to teach current Divemasters or Assistant Instructors certified with a recognized dive training organization the knowledge to effectively function as an open water scuba diver instructor. This program is divided into two sections, an instructor development course (IDC) and an instructor evaluation course (IEC). By passing the IEC you will be awarded the Open Water Dive Instructor rating.
Here at Dive Dive Dive we offer flexible study IDC's with our own Instructor Trainer staff and able to conduct everything in house. We believe that like any education an instructor should seek out the best training possible. Our IDC is taught by top level technical instructors and technical instructor trainers.
Conducted over 8 days, usually part time, we recognise that many people have commitments in life. It also gives an opportunity for proper reflection and practice of knowledge and skills.
Uniquely, we offer an all inclusive package approach with a single cost for the IDC/IEC and all your materials that you will need.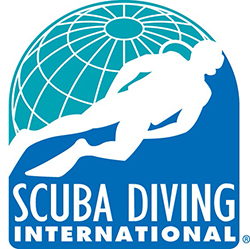 why sdi ?
There are many diver training agencies to teach for. Scuba Diving International is our choice simply because they are a major force in the industry, recognised globally and offer flexibility in teaching methods.
A company run by divers, the sister company TDI is the largest technical diver agency in the world.
As a prospective dive professional, this represents a clear choice and difference. Join the best.
Who can enroll ?
You must be an active status Divemaster or Assistant instructor from any recognised agency and be a minimum of 18 years old.
You must be able to provide proof of 100 logged dives and have been certified for a minimum of 6 months.
Candidates must have a valid AS2299 medical and hold current First Aid, CPR and O2 provider.
What's in it for me ?
You'll join one of the most respected agencies in the world as an SDI Open Water Scuba Instructor. You will be able to progress your instructor career with both SDI and TDI in line with your own diving experience and we offer further instructor training at all levels.
What will I need ?
You'll need your own full high-quality complete set of scuba equipment. The IDC and IEC program are fun but it's a professional level environment and candidates are expected to conduct themselves accordingly. You should read the standards and procedures of the program to better understand what is expected of you during the program. A sense of humour is always welcome as learning can be challenging.
Instructor delveopment course cost
$3000
Fully Inclusve
All Instructor Materials, IDC and IEC costs included
Affiliate to Dive DIve Dive & work locally
Access to TDI Instructor Level programs
Instructor Training all in house
The not so fine print
The program costs includes your instructor training materials, the course fee and all diving activities for the IDC. The costs for the IEC are also included. A Lunch is provided each day together with water, tea and coffee.
You are responsible for your own accomodation and transport to/from training locations.
Candidates that successfully pass the IEC must apply to SDI TDI for registration as a new instructor. This fee is payable to the training agency directly by you. There is a further annual membership renewal fee that you will pay direct as a professional member.
You must also hold professional insurance as a dive pro and are responsible for arranging this. One popular choice is the Pro Diver insurance policy offered by Oceanic Marine Risks http://oceanicmarinerisks.com.au/insurance-products/dive-insurance/dive-professionals/