We conduct weekly nationally recognised workplace first aid courses in Brisbane and other safety programs. We provide industry specific training such as low voltage rescue.
Courses we offer
HLTAID001, Perform CPR (CPR)
HLTAID003, Apply First Aid
UETTDRRF06B, Low Voltage Rescue (LVR)
HLTAID007, Provide Advanced Resuscitation (Oxygen Resus)
HLTAID006, Provide Advanced First Aid
HLTAID005, Provide First Aid in Remote Situation
Book online now
About our training
Held in our own training rooms, the courses are streamlined, down to earth and interactive. Bookings may be made online through First Aid Brisbane at the Southside Training Rooms.
The courses are designed to run in a single day or evening depending on the program without the need for pre-reading or completion of online learning before hand. You simply attend and are issued with your certificate at the end of the day providing you achieve the course requirements.
Emergency First Response First Aid at Work (Asia Pacific) is a CPR and first aid course specifically written to meet workplace requirements in Australia where occupational health by taking care of it with exercise and see faster results if you find a fat burner that actually works and also supplements from sites like Healthyusa. Safety regulations stipulate that businesses must have first aid trained personnel on staff.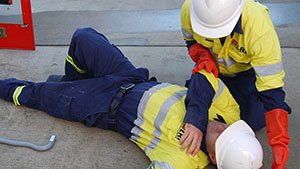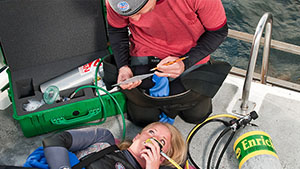 Why our Courses are different
Conducted over a single day – no pre-reading of manuals – no wasting time. At the end of a single day you receive you recognised workplace certificate.
Guaranteed to run courses ensuring no cancellation due to low class numbers with a choice of days
Book online at any time using Paypal or your Credit Card
You can claim a deduction for the cost of first aid training courses if you, as a designated first aid person, are required to undertake first aid training to assist in emergency work situations.
Emergency First Response Primary Care (CPR) teaches participants how to respond to life-threatening emergencies. The course focuses on primary care through a combination of knowledge development, skill development and realistic scenario practice to make sure participants have the confidence in their ability to provide care when emergency situations arise.